Incase you didn't know this is our pup Moby... Also, if you didn't know then you must be very new to my blog- because lately he is a hot topic. And it's kinda sorta all that I blog about-my life is way cool k.
So anyways.
This is a relationship that I truly envy. Even though I know Moby loves me and probably more than Jeff. I can't help but get jealous when Moby sometimes picks Jeff. It's pretty obvious the bond these boys share.
Jeff always gets so mad when he's laying with Moby and I come and take away his blissful comfort and pull him over by me. I can't help it- I'm uber jealous.
Whenever I go in the car I take Moby with me... And sometimes Jeff doesn't have a ride home and I generously offer to pick him up and bring Moby with me. Moby now knows to look out the window when I say "daddy" (yeah I'm one of those pet owners).
I found this so funny so one day I decided to film it.
Whenever Jeff is laying on the bed Moby choice is right on his chest.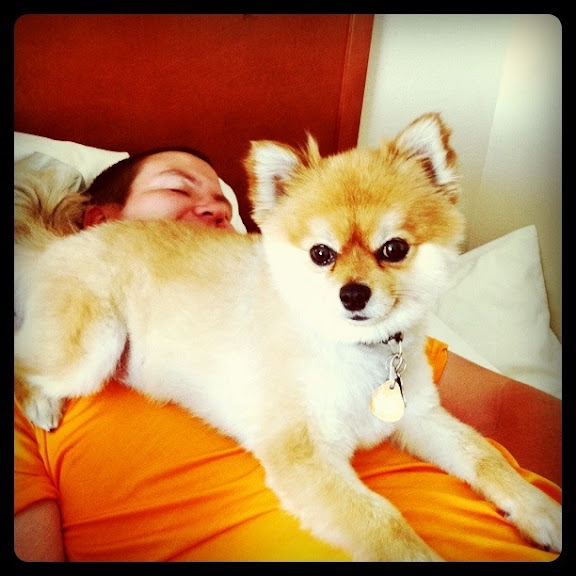 And this is how they ride in the car.
Love love love